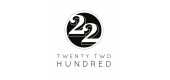 Your Review
Submit a Review

Resident Reviews
|Recommended: YesFit for purpose — Nice apartment with very helpful staff. Close to shopping and transit access points
|Recommended: YesRecommend — 1 concierges girls always polite and wanna help. Friendly. 2 Building clean, pretty, parking lot 3 maintenance If emergency they fix it fast, if not I am still waiting for the rest. 4 Pay for rent online
|Recommended: YesLyzbet — In general, the facilites are excellent The only thing is that there is no enough space in the parking lot
|Recommended: YesSpacious and bright apartment, welcoming staff and efficient management — It has been 3 months since I moved in to our 2 bed room apartment with my wife and our 8 year old son. The parament is distinctively spacious, and bright and we like it very much. The building is a bit aged including the appliances and air conditioning but it works fine. I am still amazed how quite the place is, I have never had an issue with noise. The common facilities are always clean. The laundry is a communal one found on the 11th floor. At first I thought that would be a drag, but now I kind of like it, it saves our unit space, its never busy, and it has amazing view and easy chairs if you want to sit there and wait while your cloths wash and dry. The gym at the lobby level is also well equipped and open all the time. It is never busy or crowded you wont have any excuses not to workout . The lobby is elegantly furnished and very spacious. It has easy sitting sofa, chairs, TV and even work table with computers and Wi-Fi. you can also reserve the small office on the side if you want to. The reception staff are supper friendly and they always respond to your requests. It is nice to always see a smiling face greeting you when you pass by the lobby. The maintenance staff also take care of issues you may have. we have had a some maintenance requests now and then and they were addressed by the competent Arthur and the maintenance team one by one. There was even a guy form pest control recently who did routine checks to make sure there are no bugs. All in all I am really happy with this apartment and its efficient management.
|Recommended: YesNA — NA
|Recommended: YesJust moved-in — No issues so far. 2200 Columbia Pike is a great facility with great staff. Regina and Jessica are both wonderful and helpful
|Recommended: YesVery Nice Place — Staff are friendly and helpful. The building is in good condition. It has a meeting room, gym, big lobby area, working space for 4 people, and outside garden to socialize. However, if you come back late at night you will have no space to park your car.
|Recommended: YesBest — Best
|Recommended: YesOnly thing that's missing.... — ....is the ability to have pets. The apartment building is in a great location on Columbia Pike, very close to DC. The Laundry facility changed my mind about needing in Unit Laundry. The staff is very helpful and friendly. This is well priced for the area.
|Recommended: YesLiving at Columbia Pike Apartments — For 20 years plus, I've been a satisfied tenant at Columbia Pike Apartments. Many of the apartment's excellent features are security, appearance, overall upkeep and maintenance of the cite, and friendly staff. There are many other reasons that not mentioned makes living here a very great place to live. as a tenant
|Recommended: Yes
Friendly Staff — The front desk and maintenance staff are always friendly.
Hello there Timothy, Thank you so much for taking the time to leave us a great review. We hope we continue to "hit the mark" for as long as you're with us. Thank you again, 2200 Management Team
|Recommended: Yes
A Hidden Gem, with amazing staff — Although I lived for many years in the same neighbourhood, I never knew there was such a nice apartment tucked in to CP corridor. I have moved here two weeks ago. Here are the things I love about this apartment. Location is one of the best. The apartment looks renovated recently though it has some features that reminds you of the building is built long time ago. like the noisy AC heater system. Its clean. has a very nice view of DC and the eastern part of Arlington from the top of the building. Flats are spacious. Price is very good compared to what you get at the apartment. I must confess, what I love about this Apartment is the property management teams who treats you with love and respect. So far I feel one of the best decision I made at the onset of Yr-2022 is moving in to here.
Hi Imran, Thank you for taking the time to post a review! We are happy you found 2200 Columbia Pike to call home and hopefully for years to come! If you are experiencing issues with your HVAC system, please contact us so we can make necessary repairs. Cheers, Kelsey 2200 Community Manager
|Recommended: YesFriendly Staff — Everyone here is friendly and helpful. If there is an issue, they resolve it asap.
|Recommended: YesMove in Review — I like the location, the shopping areas are within walking distance, transportation is next to the building and it is a very good and convinenet location. it is safe at night and really nice for a walk.