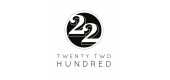 Your Review
Submit a Review

Resident Reviews
|

Recommended: Yes
Dear Mr. Richards, We are excited you are enjoying your experience while living within our community!! Thank you very much for your positive feedback and we hope you stay apart of our community for years to come! Sincerely, Kelsey 2200 Community Manager
|Recommended: Yes
Heartwarming welcome — I am so happy to be here I just moved from Stafford where I left my house to move to town, and as soon as I arrived in this building I felt at home, thanks to the warm welcome from the receptionists so dedicated to their work and at the same time always have the time to run to open the door for you or to welcome you with great kindness This is the first time that I have rented such a pleasant and luxurious place
Hello Ms. Sylvie, I am so happy that you are enjoying your experience here at 2200 Columbia Pike! Thank you for taking your time to give feedback and kudos to our front desk. It is very much appreciated! Thank you, Kelsey 2200 Community Manager
|Recommended: Yes
Parking space is tight for me — I got parking space number 33. But it is very narrow, sign said only front end parking, when i try to park front end park i can not get out of my car. Then i decided park another way that gives m more space to get out of my car. I hope it would be ok. I will park like that
Hello Ariunbold, Thank you for your review! We understand some of the spaces are narrow in the garage; however, I'm happy to hear you were able to make your provided space work for you. Please contact us if you need further assistance! Best, Kelsey 2200 Community Manager
|Recommended: NoPoor Leadership and bad management — When I came into my apartment, it was not ready and some workers were still working on the carpet floor and it was not clean. I had to wait till the next day to send someone to clean the apartment, and yet, the windows are not clean from the outside. The microwave doesn't work and the dishwasher doesn't work. I have been contacting the office many times for these issues and no response yet. The leadership is so poor. There is no accountability for the bad management of the building. There is a huge lack of a customer-centric mindset. In my whole life, I have never experienced such bad management and this level of poor leadership. I am praying that I won't have to deal with the management during my entire stay here because this would turn into a nightmare.
|Recommended: YesGreat apartments — Excellent apartments with super nice staff. Very clean maintenance. 24 hrs availability of staff to answer your questions.
|Recommended: Yes
Just moved in — The staff is very friendly and so are the neighbors. The property is well maintained and clean. The units are very well insulated, I don't here noise. The views from the roof are amazing and the laundry is clean. So far a great experience living here.
Hello! Thank you for leaving us such a great review! We are happy to see that you're pleased with the community as a whole. We hope your experience continues to be this great, and if anything changes don't hesitate to reach out to us! Best, 2200 Management Team
|Recommended: YesGood — good
|Recommended: YesNot to bad here — Not to bad here
|Recommended: YesCustomer Service at its Best — The property staff is exceptionally good, very friendly yet professional. The building is very clean and it has lots of amenities also very well kept. Nice place to call home
|Recommended: YesMaintenance Staff — The request to replace a window handle was handled as quickly as has been done in the past with every request I have submitted. The member of the maintenance staff that came to my unit was also very observant of the social distancing and was wearing a mask Because all matters are handled expeditiously, because this building is extremely well maintained is exactly why I have lived at 2200 for several years and why I will continue to live at 2200 OUTSTANDING staff and service And thank you to everyone on the staff for the outstanding customer service they provide
|Recommended: YesGreat community — I would recommend this community for those who want great property staff care and calm environment. Additionally, No need to have headaches on parking lot. There is good enough space for your vehicle even for your friends.
|Recommended: YesNeighbor's noise — We are grateful for everything you guys doing. Only thing is during this self-distancing time, the kids at the back yard side of apartment are making noise which is little hard for self quarantined sick people.
|Recommended: YesHard To Beat With Utilities and Parking Included — In this area, with metro so close by and literally being in the middle of Crystal City, DC, and Clarendon it's hard to find anything else that compares at this price range. Free parking with 1 bedroom lease and utilities included, 24 7-365 concierge service. There is plenty to be happy about with this apartment building
|Recommended: YesGood quality and good value — The apartments are quite spacious. We live in an apartment with a balcony and we love the size of the balcony and the fact that we can eat breakfast out there. Overall we've loved our experience.
|Recommended: YesExcellent — Great